We provide beach equipment rentals and set up on the Outer Banks in following towns: Corolla, Duck, Southern Shores, Kitty Hawk, Kill Devil Hills, and Nags Head. However, it's not all about our great stuff. It's about you not having to carry stuff to the beach and back to the house or to the car. This is your vacation and we are fully committed to help make it the best one you have ever had. We don't think you will ever need to call us but if it isn't perfect, please do. We'll be out there in a jiffy to fix it up. Need something that we didn't think of to add to your beach rentals? Ask us and we will do what we can to accommodate you. If anything isn't right just call the number on the tent and considered it fixed. Relax, we've got this, you just have fun!!
Beach Equipment Rentals and Set up – Outer Banks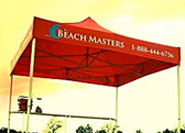 Tent – You've got it made in the shade
This is not your average pop-up tent. It won't buckle in the first stiff ocean breeze, this is a MASTERTENT. It's got the strength of 17 gorillas and the beauty of 100 square feet of refreshing shade.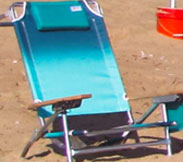 Beach Chairs – Plop Down and Chill Out
Sit here and watch the waves roll in while you sip your favorite beverage and relax in your beach lounger. Lean it back and rest your body and mind while the ocean sounds relax you. We set up six of these for you each day so pick your spot and don't move if you don't want to!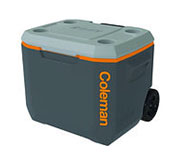 Cooler and Ice – Cold & Fresh
A Coleman Xtreme stuffed with 40 lbs. of fresh ice every day. Not that you would need it but your ice would last for 5 days in here. Don't worry, we will clean it out and refill it every morning for you.